Health for the
whole family
At Dr. Goldhirsch Chiropractic & Nutrition, we focus on gentle, safe, and effective chiropractic care for your whole family. Let us help you turn your goals into reality.
Chiropractor Red Hook NY
Dr. Goldhirsch Chiropractic & Nutrition
At Goldhirsch Chiropractic & Nutrition, it is our pledge to listen to what your healthcare goals are and create a personalized health improvement plan to help you achieve these goals. Whether it is to reduce or eliminate pain, improve range of motion, help with reducing dependency on medication, help with lowered energy or brain fog, get answers to your digestive issues, or improve overall health, our Red Hook NY chiropractor will take his time with you to get to know you and your body so we can formulate a care plan that is best for you.
---
Our practice is easy to find. We are conveniently located in Red Hook Commons on Route 199 (East Market Street), a ½ mile east of the main traffic light in the center of town. There is plenty of off-street parking and easy access to enter/exit our office and parking lot.
If you have a health challenge that has not resolved on its own or with other treatments or suffer from acute or chronic pain, would like a second opinion look at your recent blood work, or would like to discuss ways to maintain or improve your overall health, then scheduling an appointment is simple. Click on the tab that says Contact if you are ready to schedule. Click on the "New Patient Special - Click Here" tab if you would like to schedule a no-charge initial consultation with us to see if we are a good fit for each other. You can also contact us at (845) 758-0100. We look forward to being your Red Hook Chiropractor, Red Hook Nutritionist, and Red Hook Holistic Health Practitioner.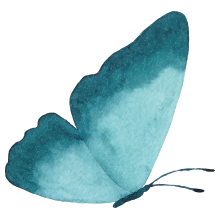 WHAT MAKES US UNIQUE
There are several things that make our office unique. Patients often compliment us on the quality of time we spend with our patients. Whereas many other doctors give a 2 minute "snap, crackle, pop, see you 3x a week for the next year" kind of treatment, we tailor our treatment recommendations on what is best for you, our patient, as we pay attention to your health care goals. Second, we offer nutritional analysis and support which allows to help patients with so much more than just neck pain, back pain and headaches. We help people improve their diets and make nutritional recommendations to improve the functioning of organs, glands and systems of the bodies using the highest quality whole food supplements, herbals and homeopathic products. Third, we have a proven track record of consistently producing results with our patients as evidenced by our many positive reviews, patient testimonials and our strong referral-based practice. Fourth, whereas there is often high staff turnover in many doctor's offices these days, our office has Dr. Mark as the treating doctor and Annmarie as our office manager. We have been a healthcare staff team for over 15 years together, which represents stability with our office.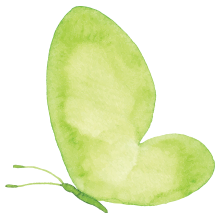 COMMON CONDITIONS WE HELP
We have a saying in our Red Hook Chiropractor, Red Hook Nutrition and Red Hook Holistic Health office that "anything can cause anything!" That means that we treat each and every one of you uniquely as we look to find the cause of your health challenge. We often see musculoskeletal cases isolated to a specific region of the body but we also see systemic pain or inflammation resulting from Lyme Disease, inflammatory arthritis, auto-immune conditions or stealth pathogens such as Epstein Barr Virus, parasites, yeast or mold toxicity.
Other common conditions we see include, fatigue, brain fog, failing memory, skin conditions, rashes, digestion challenges such as constipation, diarrhea, bloating, acid reflux, gas and belching. Allergies, congestion, drainage issues, liver, kidney and gallbladder cases often present in our office as well.
We perform second looks at patients' blood work because all too often, they are told by their physician that everything was fine with their blood work when in reality, there were trends and patterns developing which proved otherwise.